Course Curriculum
Period
Level
Educational Material
Class Content
JLPT
1 - 9mths
Beginner
Minna no Nihongo
みんなの日本語
Kanji

Basic grammar
Daily conversation
Kanji

N5
N4
10 - 12mths
Beginner / Intermediate
Tema betsu chukyu made ni manabu nihongo
テーマ別中級までに学ぶ日本語
Kanji

Application of content
learned at beginner level
Reading comprehension
Composition
Spoken Japanese
Kanji

N3
13 - 18mths
Intermediate
Tema betsu chukyu kara manabu nihongo
テーマ別中級から学ぶ日本語
N2 Grammar
N2 Kanji

Long sentence comprehension
Composition
Spoken Japanese
Listening comprehension
Kanji

N2
19 - 24mths
Advanced
Manabo! Nihongo jokyu
学ぼう!にほんご上級
N1 Grammar
N1 Kanji

Long sentence comprehension
Short essay writing
Discussion skills
Newspaper / Television
Kanji

N1
Time Allocation (intermediate class)
Time Allocation
Monday
Tuesday
Wednesday
Thursday
Friday

[Morning Class] Lesson 1


9:10 - 9:55
Comprehensive Japanese
Comprehensive Japanese
Comprehensive Japanese
Comprehensive Japanese
Comprehensive Japanese

[Afternoon Class] Lesson 1


13:45 - 14:30

[Morning Class] Lesson 2


10:05 - 10:50
Comprehensive Japanese
Comprehensive Japanese
Comprehensive Japanese
Comprehensive Japanese
Comprehensive Japanese

[Afternoon Class] Lesson 2


14:40 - 15:25

[Morning Class] Lesson 3


11:00 - 11:45
Grammar
Kanji
Grammar
Kanji
Reading Comprehension

[Afternoon Class] Lesson 3


15:35 - 16:20

[Morning Class] Lesson 4


11:55 - 12:40
Grammar
Listening Comprehension
Grammar
Listening Comprehension
Composition

[Afternoon Class] Lesson 4


16:30 - 17:15
School Calendar
April - June

Entrance ceremony
Orientation
Health examination
Japanese cultural event
International exchange event
End of term ability test

July - September

Japanese cultural event
International exchange event
End of term ability test
Schools fair
Homestay experience

Sanko

festival
Vocational college open day/experience

October - December

Entrance ceremony
Orientation
Excursion (extracurricular activity)
Health examination
International exchange event
End of term ability test
Schools fair
Vocational college open day/experience

January - March

Japanese cultural event
International exchange event
End of term ability test
Homestay experience
Graduation ceremony / Party
1

Sanko

festival

Sanko festival is Sanko Gakuen's largest festival. Schools under the Sanko Gakuen Group in the same area come together to compete in a range of events, performances and cheer squads providing an opportunity to create new bonds that transcend classes and schools and to learn and grow together.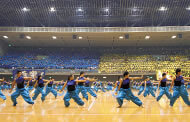 2

Schools Fair

Teachers and students from prominent universities in Tokyo and vocational colleges under the Sanko Gakuen Group visit the school, creating an exclusive forum for gaining access to a range of valuable information, including enrollment information, information on school life, and career paths following enrollment etc.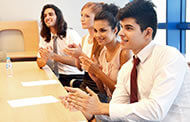 3

Homestay in a Japanese home

Students are provided with the opportunity to stay in the home of a Japanese family to further their understanding of Japanese home life and deepen their exchange experience.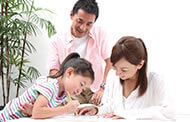 4

Interaction programs with other Japanese students

Taking advantage of its position as part of the Sanko Gakuen Group, the school regularly plans events to enable students to interact with Japanese students. These events are the perfect opportunity to teach some of your own language to Japanese students, ask them about their student life in Japan and test your Japanese language skills.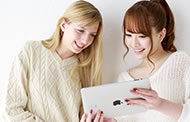 5

Experience vocational college classes / events

Students are provided with the opportunity to experience shows by students from the Beauty Art Career College studying hair styling, makeup and nail art etc., classes that touch on Japanese culture and service industry, including kimono classes and on-the-job training from students studying to be professional café owners and pastry chefs at the Sweets & Cafe Career College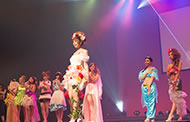 6

Extracurricular activities (excursions)

Sanko Japanese Language School Tokyo is situated in the heart of Tokyo offering convenient access to a variety of locations. The school provides opportunities to walk around neighboring cities packed full of Japanese history and culture and to visit other popular attractions, including Mt. Fuji and theme parks.